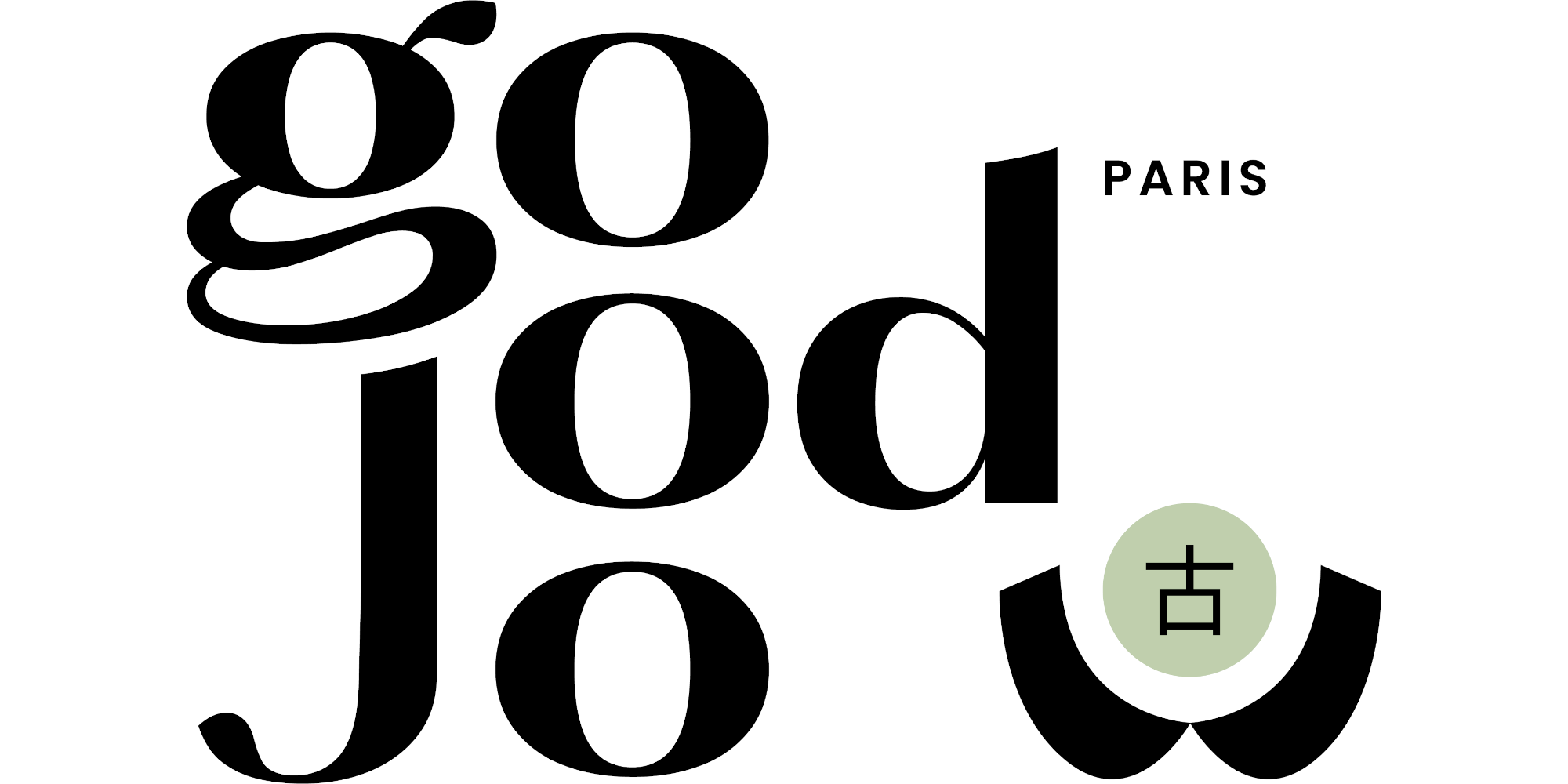 Typography Hatton embodies elegance and femininity through its curves and generous forms.
The letter "G" in the logo resembles draped fabric, revealing the fluidity of clothing or textiles.
The Peter Pan collar, on the other hand, appears as a strong symbol, instantly immersing us in the world of refined, elegant, and sophisticated fashion.
The Chinese and Japanese character 古 (meaning ancient) appears within this collar, presenting itself as a precious, unique, and singular object.
The logo (figurative mark in color) good Jo PARIS has been registered with the INPI (National Institute of Industrial Property) under the number 4809507.