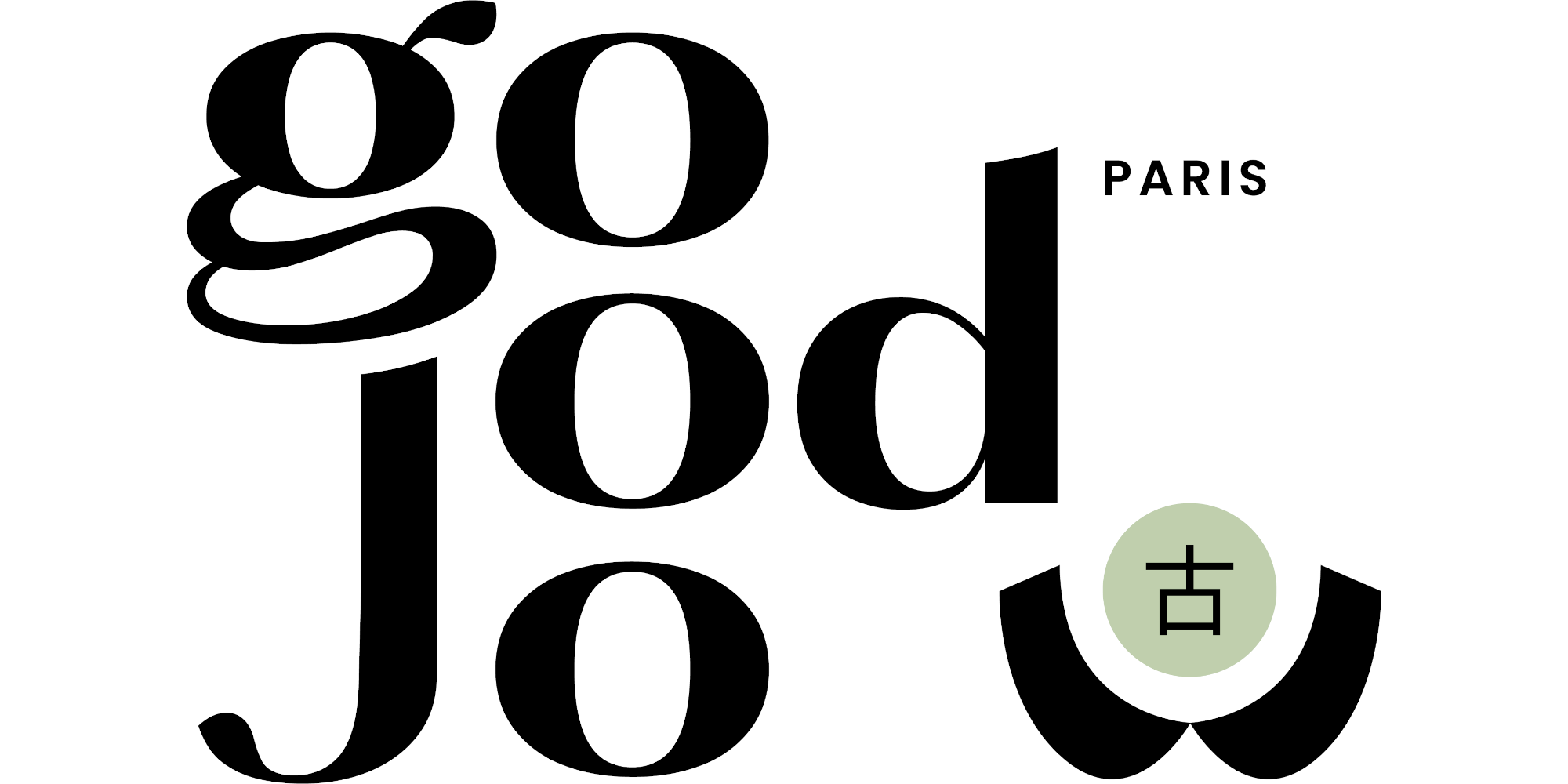 Hatton typography embodies elegance and femininity through its curves and generous shapes.
The letter G in the logo resembles a drape revealing the fluidity of an item of clothing or a textile.
The Peter Pan collar appears as a strong symbol, instantly plunging us into the world of refined, elegant and sophisticated fashion.
The Chinese and Japanese symbol 古 (meaning ancient) appears in the hollow of this neck, and is thus presented as a precious, unique and singular object.
The colored Good Jo PARIS logo is registered at the inpi (french national industrial property institute), under the number 4809507.